Dr Sarah Russell is a public health researcher who became interested in aged care when her parents moved to an aged care home. After her father died, she stopped full-time work so she could spend as much time with her Mum as possible. She wanted her Mum's quality of life to be as good as it could be. She wanted her Mum to feel valued and be engaged in her 'twilight years'. The time Sarah spent with her Mum in the aged care home was precious for them both.  Although Sarah enjoyed the 4 years she spent with residents and staff, she watched the comings and goings in the aged care home with a critical eye.
Dr Joe Santamaria lives in an Aged Care home with his wife Dorothy. They are both aged 92. Joe was formerly Head of the Department of Community Medicine at St. Vincent's Hospital Fitzroy and the Foundation Chairmen of St. Vincent's Bioethics Centre. His interest in aged care is personal. He too watches the accreditation and funding processes, staff levels and quality of care with a critical eye.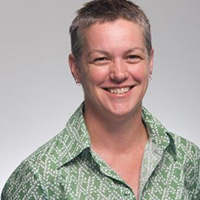 Dr Kathleen Brasher has used her twenty years of experience in the health sector as a clinician, academic, policy advisor and advocate, to improve the health and wellbeing of our community. Committed to a world where everyone can have the best later life, Kathleen is working with organisations such as the WHO, international research collaborations, local governments, community groups and families, to create age friendly communities. When she's not finding new ways to inspire the world to value ageing, you can find her reading, baking a new chocolate cake recipe, or trying to keep possums off her veggie patch.
Mark Aitken is a passionate aged care advocate who believes that Australia needs to significantly improve residential aged care. Mark  spent 29 years working as a registered nurse and held senior leadership positions, including in aged care.  He spent the past few years as a Manager of an aged care home where he gained extensive knowledge of aged care frameworks, legislative requirements and the day-to-day challenges of working in aged care. Mark is passionate about ensuring older people and their families have a voice in their care and living environments. He is also interested in innovation that improves quality of life of older people and exceptional end of life care.
Catherine Henry is the principal of Catherine Henry Lawyers – a mid sized legal practice in Newcastle NSW. She has specialised in health and medical law for almost 30 years.  Catherine is one of Australia's leading experts in assisting chronically ill aged care residents – primarily in litigation against aged care facilities. She has long believed that litigation has been shown to play a positive role in improving professional standards. Catherine is regularly asked to speak on aged care advocacy including litigation and is a member of the Hunter Reference Group on Potential Elder Abuse.
Philomena Horsley is a medical anthropologist with a broad interest in medical practice and mortality; ageing and disability; gender, sexuality and health; and sexual violence. She is currently a Consultant and Honorary Senior Research Fellow at the University of Melbourne. In 2001, she was inducted into the Victorian Honour Roll for Women and was also awarded a Centenary Medal for her community-based work.
Paul Dwyer has 18 years experience in Finance, specialising in Reverse Mortgage and Aged Care lending. He is an Accredited Aged Care ProfessionalTM, and holds a Diploma in Finance Broking. He has submitted papers relating to aged care policies and regularly writes on financial aspects of older Australians. Paul has a specific focus on ensuring aged care residents and their families are fully informed, with all their options discussed to find the best resolution.